Table for Your Office Workplace

Looking to make a positive impact on the office culture of your business? Table tennis tables have been popular in office spaces since as early as the 1990s, and popularity of sports/games in the workplace is rising for good reason. But the benefits are not just for your employee health and happiness, but also for your business.


Reasons Why Your Office should have a Table Tennis Table

Here are some reasons why your office should acquire a Table Tennis Table;
1. Increases staff focus and concentration
2. Stimulates the brain and encourages strategic and tactical thinking

4. Brings out employee competitiveness

5. Unites the team (bring employees together socially!)

6. Fun for everyone
3. Excellent for exercise and blood flow (sitting down all day is killing us)
Which Table Tennis Table is best for your Office?

Cornilleau Sport 300 Indoor Table Tennis Table
If you are looking for a table that is affordable but without sacrificing quality in your game, the Sport 300 Indoor Table Tennis Table by Cornilleau is a great choice. A quality 18mm playing top allows for an excellent bounce to keep your game competitive, and your colleagues on their toes.

The Cornilleau Sport 300 is incredibly convenient. It folds up into one piece for storage, and can be easily transported with its large wheels, and the net stays in place ready for your next game! Its DSI locking system ensures optimal safety, stopping at halfway if dropped. So you can be confident knowing it's safe.

Features include:

- Quality 18mm Playing Top
- Oversized Wheels with Brakes
- DSI Folding System
- Stabilizer Feet
- Ball Storage
- Net and Post Included
- Made in France with 3 Year Warranty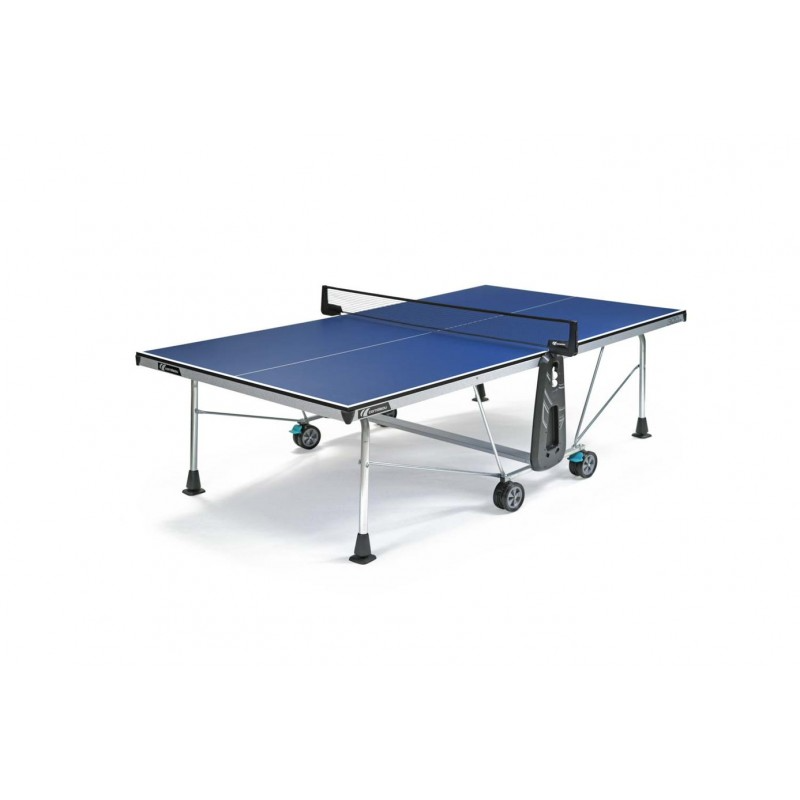 Cornilleau Competition 850 Wood ITTF Indoor Table Tennis Table
For businesses looking to reflect their high standard of work with a high standard of aesthetic and quality in their office, the Cornilleau 850 Wood Table Tennis Table is an absolute master piece. This table will make your clientele ˜woo" when they enter the room.

Contemporary by definition, this table is truly a beautiful table with elegant angled wood framing against black frames and a non-reflecting mat grey table top. The 25mm table top is ITTF approved for top-level competition play, making its bounce, rebound and spin transmission incredible.

The 850 Wood naturally combines performance with elegance, making a great competition table and a perfect match for your office interior design.

Features include:

- Beautiful Wood Design
- 25mm ITTF Approved Grey Table Top
- DSI Safety Folding System
- Retractable Permanent Posts
- Oversized Wheels with Brakes
- Stabilizer Feet
- Made in France with 3 Year Warranty

Find out more or order online by clicking here.